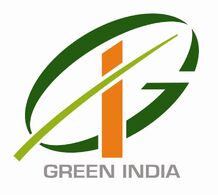 Since 17-9-2008 Green India Trust started "Forest development at coastal area bordering whole India, This is an ongoing process."
We are from Green India Trust , one of the eco-friendly trusts aiming at "Protect Nature, Protest Pollution" that is making India green, bringing awareness of plastic pollution ,pledge to provide footpath facility from Govt. of India.
Most of Our Day starts with Plantation which we call Billion Tree Plantation Programme; We grow Plants in our Own Nurseries in several states and are in the process of developing the coastal areas by planting thousands of plants.
As we all know plastic is non-biodegradable, it is one of the major toxic pollutants and is polluting our environment. Plastic causes serious damage both during its production and disposal.
We all know we are in the 4th generation, well developed and we have many latest technologies for posting. So please "AVOID and STOP PLASTIC WHEREVER IT IS USED".

SO GREEN INDIA REQESTING TO USE ALL MODEREN TECHNOLOGY to BUILD /express your emotions on street and to public by
Don't we have place to marketing, Yes we have lots of ways to market,
News papers - TV Channels - Film theaters – SMS - don't they have enough places to market?
Then why to use Walls Road side , as its look ugly ?
So we are here to bring to your notice regarding plastic pollution and request you to avoid plastic flex boards during political campaigns, also to avoid plastic badges.
"THE HANDS OF FEW RESPONBSIBLE HEARTS JOINED TO SAVE THE NEXT GENERATION"
PLEASE JOIN WITH US