I was surprised to find out typical synthetic underwear, from Victoria's Secret for example, falls short of just about every transparency standard. These bras and panties, tested through a Greenpeace investigation, were found to contain unhealthy and even dangerous amounts of toxins. They are produced under hazardous conditions where their workers are constantly in contact with the toxic dyes we have chosen to put next to our skin.
When it comes to something as intimate as underwear, we should expect no less than complete transparency. After all, we want to know what we keep against our skin. If we are unhappy with the chemical by-products, imagine being the workers that are exposed to them daily. Unacceptable. And far too often overlooked.
So here is where I make the argument for an ethical switch.
Enter Organic Basics
A visionary lovechild of sustainable sourcing and ethical practices, Organic Basics is a straightforward brand of time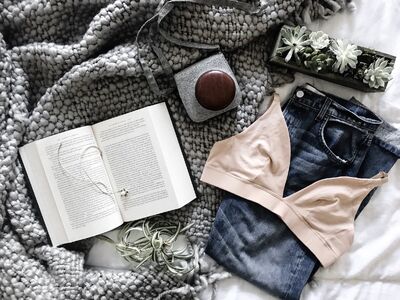 less and innovative basics. In their own words, "The fashion industry is a dirty bastard. So we put sustainable thinking at the center of everything…" Now not only do they talk the talk – they also walk the walk.
The publication of their full impact index partnered with the detailed release of their factory list set a new transparency standard.
They never employ forced labor – all workers are paid a living wage, provided with a safe working environment, and receive numerous employee benefits such as free lunch and childcare.
You can find out more by clicking on this link: https://fashionnovelist.com/organic_basics_review/